Here's a prized first day cover that I have with a great looking lithographed pen and ink illustration of a mono-wing airplane flying over the Capitol Building and a mail carrier on a motorcycle speeding away with the mail.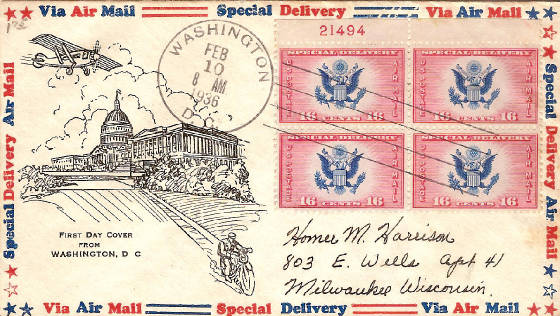 It was the first day of issue of the Air Mail Special Delivery stamp on February 10, 1936 in Washington D.C.
The stamps represented on this illustrated cachet include a very rare variety of a plate numbered block of four very seldom seen. I've not seen another cachet like this one yet.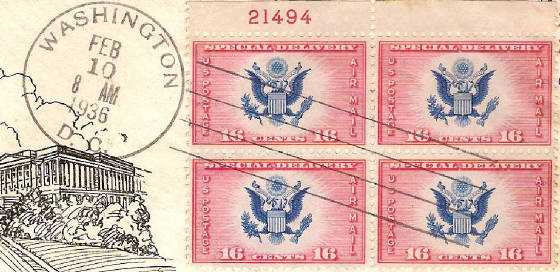 It was flown to a man by the name of Homer Harrison and received in Milkwaukee, Wisconsin on the very same day.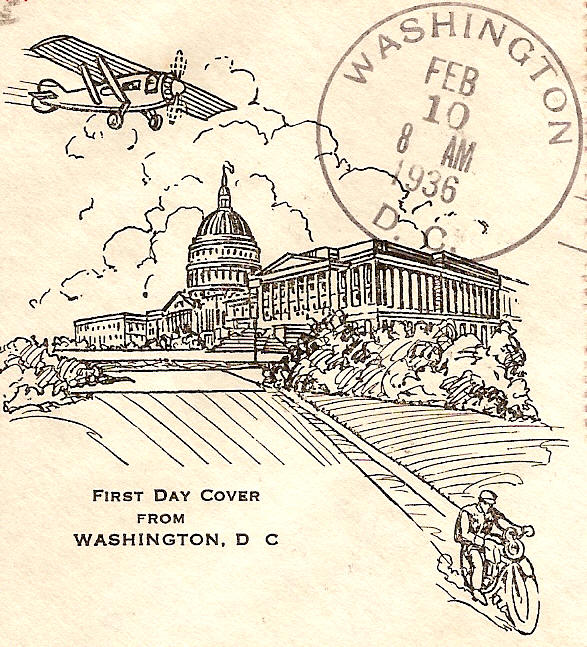 I've never seen another like it and my thought is that the cachet may have been created by the Milwaukee Stamp Company for the occasion, for their clients and for other collectors.
Here's the reverse with the circular date stamps featuring two strikes from the Milwaukee postal authorities as received and the logo circular stamp of the Milwaukee Stamp Company.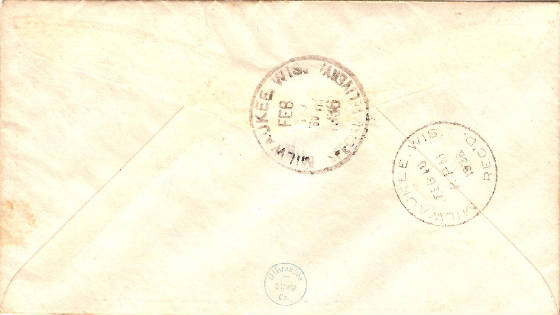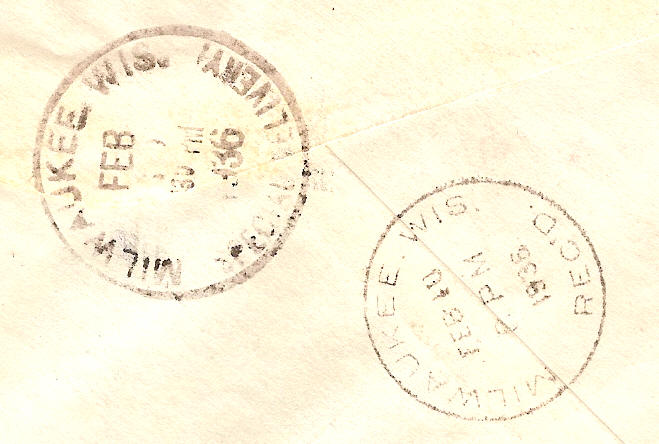 Scott Catalog U.S. #CE2
1936 16¢ Great Seal
Air Post Special Delivery


Issue Date: February 10, 1936
City: Washington, DC
Quantity: 72,507,850
Printed By: Bureau of Engraving and Printing
Printing Method: Flat plate printing
Perforations: 11
Color: Carmine and blue
In 1934, the 16¢ blue Airmail Special Delivery stamp was issued to prepay, through the use with one stamp, the nation's air postage and the special delivery fee. Mail with this stamp would travel by air to the designated post office and, once it had been received at that post office, a messenger would deliver it right away to the recipient.
The stamp above, printed in carmine and blue, was the second type produced in 1936. There were only two types. The blue and the one above.
The stamp was designed by President Franklin D. Roosevelt.
Stamp Collecting was his life-long passion, as it has been mine.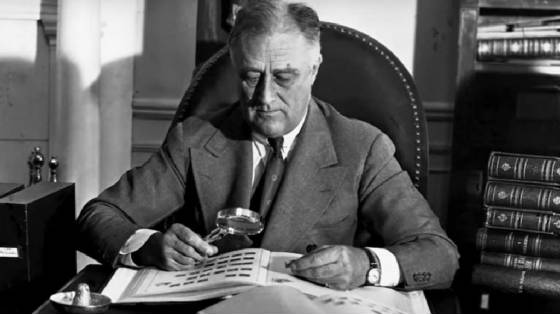 This was his sketch of the stamp that he created for our nation.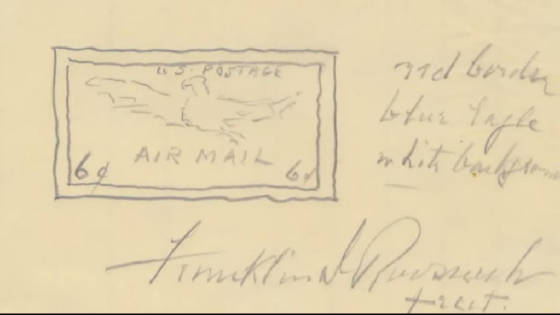 President Roosevelt had passed away before I was born, but he is one of the most important reasons of all why I became a stamp collector as a child.
The story of his life has always been an inspiration to me.