Turner Broadcasting, the Adult Swim & Cartoon Network, The William Street Swap Shop and great host Zach White along with his great technicians, Jackson, Jay and Eddie, honored me with a week-long celebration of my birthday that included three one hour live broadcasts seen throughout the world.
On the front page, Zach, me, Jackson and Jay (Eddie is with us on the side) !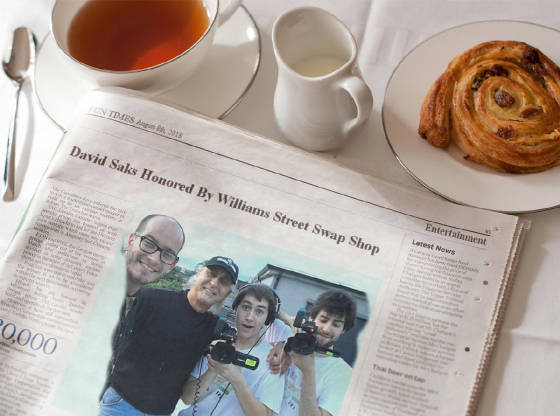 The first, a live one hour interview from my home on the phone on August 1st.
The second, a live one hour visit in my home on August 8th.
I played the piano and sang for viewers. Zach is talking with me about stamp collecting in the photo below.

Thank you, Jackson, for the fantastic Memphis T-Shirt (I'm wearing it) that you designed for me. It was the best birthday surprise ever !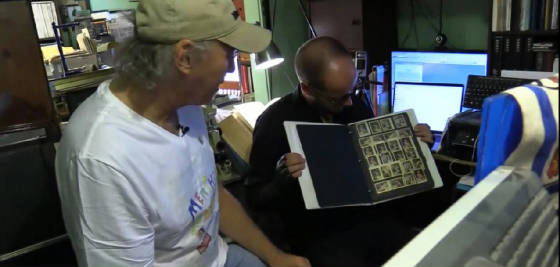 Finally a visit downtown that I arranged for Zach and his great crew prior to their departure from Memphis.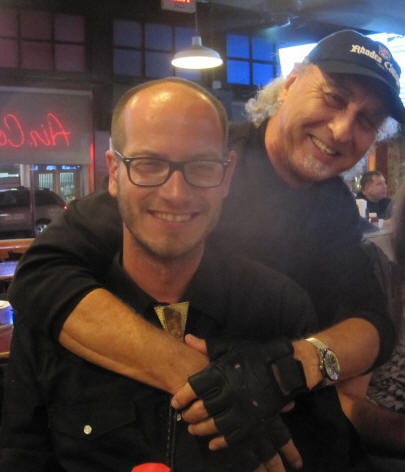 I took the Swap Shop crew on a tour of Memphis after I had dinner with them at Blues City Cafe on Beale Street.
Thank you Johnny Stinson, Lonnie Hammer, James Alexander and Boo Mitchell for accepting my invitation to participate.
I also want to thank Johnny and Cathy Stinson and all of my beautiful friends who made it to the surprise birthday party for me at Lafayette's Music Hall in Overton Square ! It was an unforgettable evening ! Much love to all !

The Williams Street Swap Shop is seen by millions of viewers daily at 5pm Eastern, 4pm Central
Thank you Zach White, Matthew Hutchinson, Jackson, Jay, Eddie, Turner Broadcasting, AdultSwim, the Cartoon Network and The Williams Street Swap Shop, Blues City Cafe and The Hard Rock Cafe Memphis for "The Deal on Beale", and for my making my birthday a very special one.
Zach promised that he'll be back very soon to do another special with me.

Stay tuned !